Shop our best cannabis products at Locals Canna House Recreational Dispensary
Shop our best cannabis products at Locals Canna House Recreational Dispensary
Find the perfect cannabis flower, THC edibles, vapes, tinctures or whatever you're looking for at Locals Canna House.
Our best THC vaporizers for sale online at Locals Canna House Dispensary WA
Our best cannabis products on the go. Shop marijuana flower, vapes and more for hiking, travels or wherever you're off too.
JOIN OUR LOYALTY PROGRAM & SAVE
Sign up today and start saving money each time you shop at Locals Canna House
Explore cannabis concentrates including hash, rosin, full melt bubbles and more at Locals Canna House Dispensary
Featured marijuana brands from Locals Canna House Dispensary in WA
Learn more about our stories and products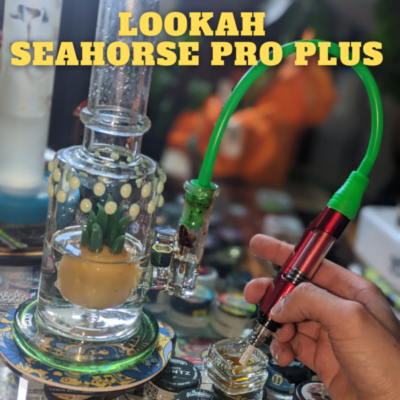 The Lookah Seahorse Pro Plus that I picked up from Locals Culture House recently has been an amazing addition to my smoking arsenal. I waited
Locals Canna House Your Premier Dispensary for Craft Cannabis in Spokane Valley, WA
Welcome to Locals Canna House, the premier dispensary for craft cannabis products in Spokane Valley, WA. We offer a wide selection of premium cannabis products made in the USA that are guaranteed to satisfy even the most discerning of tastes. Whether you're a seasoned cannabis connoisseur or a first-time user, we have something for everyone.
At Locals Canna House, we take pride in the quality of our products. Our team of experienced growers and cultivators work tirelessly to ensure that our cannabis products are of the highest quality, using only the finest ingredients and techniques. We offer a wide range of products including flower, concentrates, edibles, tinctures, and more. Our knowledgeable staff can help guide you through our selection to find the perfect product for your needs.
We understand that convenience is important, which is why we offer both in-store and online sales with in-store pickup. Our WA Dispensary is open 7 days a week from 8am to 11pm, making it easy for you to shop with us no matter what your schedule looks like. Our dispensary near me in WA serves Spokane county and the surrounding areas, so whether you're a local or just passing through, we welcome you to come experience the Locals Canna House difference.
As a recreational cannabis dispensary, we're committed to providing our customers with a safe and welcoming environment. Our team is dedicated to ensuring that each and every customer feels comfortable and supported, whether they're new to cannabis or a seasoned user. We believe in the power of cannabis to promote wellness and relaxation, and we're passionate about sharing that experience with our customers.
Visit Locals Canna House today and discover the best craft cannabis products in Spokane Valley, WA. Our team is ready to welcome you and help you find the perfect product to suit your needs. Whether you're looking for a premium flower or a delicious edible, we have something for everyone.