Locals Culture House is the go to destination for the best stoner gadgets and devices around. From Puffco's, Seahorse's, Volcanoes and so much more, there is a device for any user at most price ranges. One newer addition is the G Pen Connect from Greenco Science. Say adios to the torch and hello to the future. 
G Pen Connect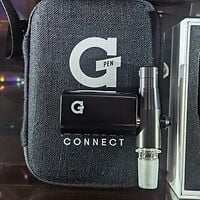 The G Pen Connect is a device for vaporizing concentrates. Small enough to fit in the palm of your hand, this device heats up in only five seconds. With powerful ceramic heating and patented reverse airflow technology, the G Pen Connect effectively vaporizes concentrates evenly to deliver dense, high quality vapor. 
What's Inside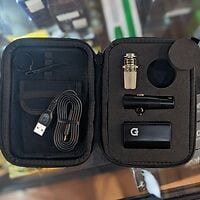 The G Pen Connect comes with a full travel kit that will make transport an ease. The kit includes a spot for the G Pen Connect and all attachments. The G Pen Connect comes with a 14mm adapter that will allow for smooth and powerful hits from any rig. If 14mm doesn't fit, a 10mm and 18mm attachment can be bought separately. The travel kit also includes a spot where you can store concentrates, a pouch that includes a charger, and a keychain dab stick which will be a lifesaver when you are trying to load your G Pen Connect on the go. 
Using The G Pen Connect
The G Pen Connect is a 850 mAh battery that offers three temperature settings and an extended draw mode. Don't be fooled by its size, the G Pen Connect is perfect for back to back sessions at home and can even be charged while in use so the session never stops. The Magnetic Cap makes loading the G Pen Connect easy and the spring loaded carp cab makes clearing the chamber an ease. This has been one of the easiest, and most efficient ways of dabbing I have done yet. 
Hurry down to Locals Culture House to check the G Pen Connect out while it is still in stock!