Summer is coming, and with that means Local's Canna House will have onsite vendors here to answer questions about their products!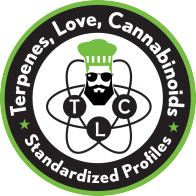 We carry an extensive collection of products from Green Revolution including filtered joints, CBD topicals & water tinctures, and beverages. Green Revolution developed proprietary terpene and cannabinoid profiles to give you a more precise cannabis experience. Customers can choose from products that produce relief, chill, fly, or elevating experiences. Every product they produce is WSDA & Clean Green inspected and approved, making them the closest you can get to "organic" in the cannabis industry. Visit Local's Canna House on May 10th to learn more about their products and what it takes to make them.
Click here to view current offerings by Green Revolution that we carry.
May 17th | Cedar Creek
We are happy to announce that we are carrying Cedar Creek products again! Cedar Creek infused and regular pre-rolls, flower, and carts are on shelves now! Cedar Creek produces small-batch, indoor craft cannabis. Their old school, vetted growers hand-pick each Cedar Creek strain, known for high-potency and terpene profiles. High-quality cannabis products that you will love are of utmost importance to them!
Visit Local's Canna House on May 17th to ask questions about their products and learn more about the company!
May 31st | Hannah Industries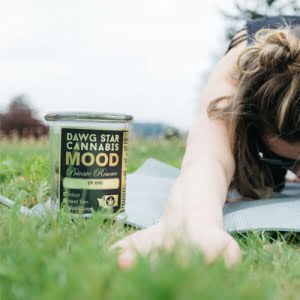 Hannah Industries produces the well-known brands Western Cultured, Dawg Star, and El Ella. They make figuring out a customized cannabis experience easy for everyone.
Dawg Star is Seattle's first licensed and permitted grow facility. All product is indoor grown and hand trimmed. Dawg Star breaks their cannabis down into 3 main profiles, Mood (Hybrid), Body (Indica), and Mind (Sativa). These easy to notice profiles ensure you get the experience you are looking for.
May 31st, we will release Dawg Star's all-new rosin tipped blunts. Same kief infused flower with an extra kick!
Click here for a list of available Dawg Star products at Locals!
Western Cultured developed 4 easy to identify flavors based on unique terpene profiles.  Similar to Dawg Star, this enables the customer to identify their favorite strain and cannabis experience. These flavors are Spicy, Sweet, Sour, and Earthy. For those of you looking for an even more customized cannabis experience, check out this full terpene wheel created especially for the Western Cultured brand that breaks down each flavor by physiological responses, boiling points, and flashpoints.
Check out their all new childproof lids next time you visit Locals and view available Western Cultured products here!